Press Release - June 22, 2010
Ultimate PRO MODS In Canada!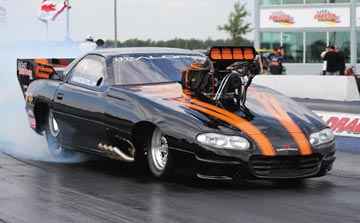 This coming weekend (June 25th-27th) will mark the inaugural RPM Magazine Family PowerFest & Media Weekend presented by Lucas Oil Products featuring the VP Racing Fuels Ultimate Pro Mod Showdown!

For the ultimate in doorslammer racecars, Pro Modifieds, this event marks the first-ever 10 grand to win event held on Canadian soil. The first non-series large event dedicated to these insanely powerful machines, their owners and drivers, and the first event of its kind that will be contested from start to finish in one single day, Saturday June 26th! These cars have between 2,500 and 3,000 horsepower!! Fans can expect to see huge towering superchargers, twin turbochargers and wild nitrous injected machines in the house for the Showdown.

"For Pro Mod teams it is a win win situation," says event coordinator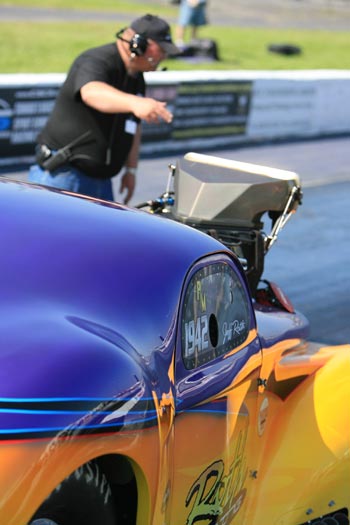 Raymond Knight referring to the numerous benefits for Pro Modified teams to come out and enjoy what the PowerFest and Grand Bend Motorplex have to offer:
Pro Mods race for free and compete for a $10,000 grand prize!
Plus $6,000 in additional cash prizes for the Pro Mod Showdown!
Single day race format allowing for travel or no charge Pro Mod testing on Sunday for those who stay.
No pressure of series points.
Racing at a National Event quality facility and on a top quality race surface
1/8th-mile format!
International competitors
2 free crew member entry
Racer Appreciation BBQ for ALL drivers in all classes!
Free concert for all in attendance Saturday night!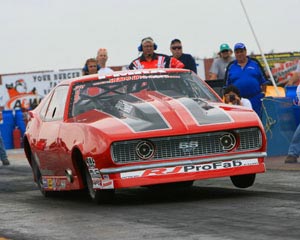 "First, the PowerFest is about people!" Exclaims RPM Magazine Editor, Chris Biro. "Those that participate in motorsports, those that are fans (or potential fans) of it, the media that needs to recognize it and the benefits it brings to not only the economy and to sports as a whole, but also for the opportunity it brings to our families. The forms of drag racing on display at the PowerFest create bonds within the families of racers that compete and also make for great exciting high energy family friendly entertainment."

Be sure to visit www.rpm-mag.com and click on the "PowerFest" event banner at the top of the page for complete information for racers, fans and media. See you at the races!
Family PowerFest Weekend Special Family ticket pricing is available and can be found at www.rpm-mag.com

Watch your email and the pages of RPM Magazine for more exciting news as it develops or log onto www.rpm-mag.com or www.grandbendmotorplex.com

For information you can call:
RPM Magazine at 519-752-3705 or by email at eventinfo@rpm-mag.com Or Grand Bend Motorplex at 519-238-7223